The 2023 Subaru Love Promise Customer and Community Commitment Award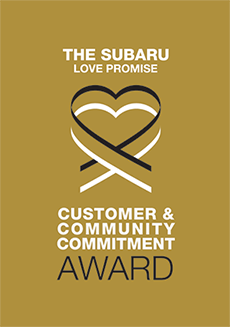 We've been nationally recognized for our dedication to our customers, our community, and the Subaru Love Promise.
We're honored to receive the 2023 Subaru Love Promise Customer and Community Commitment Award. This award nationally recognizes elite Subaru retailers who provide an exceptional customer experience at every interaction with Subaru. These retailers have also demonstrated an outstanding commitment to supporting passions and causes in their local communities in important areas such as the environment, community, health, education, and pets.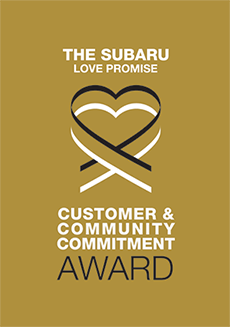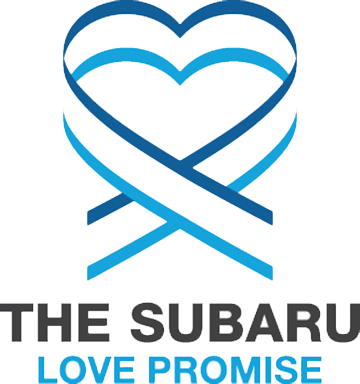 What is the Subaru Love Promise?
Subaru and our retailers believe in making the world a better place and the Subaru Love Promise is our vision of respecting all people. This is our commitment to show love and respect to our customers and to work to make a positive impact in the world.
How is Tucson Subaru dedicated locally to the Love Promise?
Tucson Subaru is committed to making the Tucson and surrounding communities a better place through the Subaru Love Promise. This is our commitment to show love and respect to our customers and to work to make a positive impact in the world. Tucson Subaru believes in being a positive force in which we live and work, not just with monetary donations but with donations of our time, resources, and space. It's Tucson Subaru's mission to spread the Love Promise as far as possible, which is why we try and work with a diverse range of charities and organizations in the community! Gee Automotive is proud to support the Community Cancer Fund of Spokane, WA. During the 2022/2023 basketball season, a portion of select dealership proceeds will benefit the Community Cancer Fund (CCF). The CCF if committed to helping cancer patients throughout the inland northwest. Additionally, through the "CCF Assists" program, you can help too! We encourage you to make a flat donation or pledge to CCF for every assist recorded by Gonzaga University basketball players. Contributions can be pledge on a player-by-player basis, or for the whole team. The funding from this program will benefit CCF's mission to support local programs and services designed to assist cancer patients, their families, and partner organizations that serve them. To make a donation, go to https://ccfassists.com/.
Pima Animal Care, The Humane Society of Southern Arizona, Cherished Tails Senior Sanctuary, Paws for A Cause
AdoptAClassroom.org, Cares for Classrooms, Ready 4 School
Youth on Their Own, The Salvation Army Hospitality House, Season 4 Hope Toy Drive, Angel Tree, Safe Kids Summer
Southern Arizona Leukemia & Lymphoma Society, Community Cancer Fund of Spokane, Washington
Love Promise Stories from Tucson Subaru
Subaru and Tucson Subaru believe in making a positive impact on the communities in which we live and work. We uphold that belief through our Love Promise Community Commitment. Every month, we select inspiring stories from customers and partners from around our area who strive to support our collective commitment and feature them here
Subaru Loves to Care® - Tucson S
All across the nation, Subaru and fellow retailers are working with local homeless shelters and have donated 100,000 warm blankets and 500,000 pairs of socks to those experiencing homelessness. Through the Subaru Loves to Care initiative during February, Tucson Subaru made a commitment to support The Salvation Army Hospitality House by providing 1,000 pairs of socks to those who find themselves without a roof over their heads.
---
Friends of PACC Pima Pet Parade - A Success Story! - Torre C
Thank you for your leadership and vision! On behalf of PACC and Friends of PACC, I want to express our extreme gratitude for Tucson Subaru's founding support of the Pets of Pima Parade. On Sunday, February 19th, we witnessed something astounding. The 4th Avenue Merchants Association estimates that over 30,000 people where on 4th Avenue for the Parade and Festival. The pure display of love and support for pets brought several of my board members to tears of joy. When we envisioned the Parade, we felt it had the potential to become Tucson's next major annual tradition. The Gem Show, Festival of Books, El Tour, or Tucson Comic Con for people who love pets. But potential is just potential until people make it real. Tucson Subaru's leadership in joining Friends of PACC as a partner on the Parade was transformational. Tucson Subaru's involvement and the validity of Tucson Subaru's role at title sponsor helped launch an event that drew 30,000 people to support animals. It facilitated a TV broadcast that connects the event to more people and fosters empathy for pets in need, as well as the people who need those pets. It created a day of pure joy. Tucson Subaru embracing the vision for the Parade turned potential into reality. We can't thank Tucson Subaru enough.
---
Tucson Subaru & Our Community - Ana L
Last February, I traveled the Oregon coast and fell love with our car rental – a Subaru Outback! I have been talking it up since my trip. It drives and looks beautifully. I know what my next car will be and where I'll be buying it! Our local dealer Tucson Subaru is so supportive of our community and they have been wonderful to the nonprofit I work at, Youth On Their Own. YOTO supports the high school graduation and continued of youth experiencing homelessness. Tucson Subaru is a company I'll be happy to support when the time comes.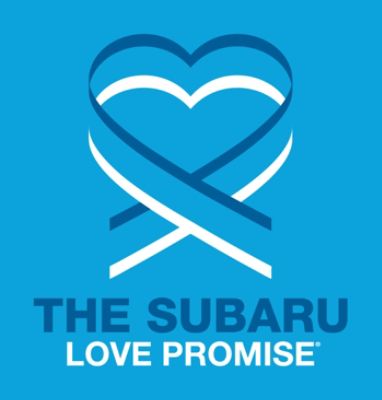 ---
Impressive Community Support! - Candice T
I moved to Tucson in September of 2016 and began work at a local non-profit, Youth On Their Own, shortly after. I worked for a non-profit in the city I moved from and we had a lot of trouble getting local support for our cause. It was not a very community driven city. I came to Youth On Their Own expecting a similar experience, but soon discovered I was wrong. Tucson residents and businesses really came together to support the homeless youth that YOTO provided for. I was impressed by the number of supporters our organization had, but the one that really impressed me was Tucson Subaru. I remember our CEO letting us know that Tucson Subaru was going to present us with a check from their Subaru Share the Love® Event. Apparently, this had been going on for a couple of years, but I was new, so it was my first time hearing about it. I was super excited and was expecting a check for a few thousand dollars or so, but I was very wrong! It was over $60,000! I know Subaru is a big company, but this was from our LOCAL Tucson Subaru. As if it couldn't get more impressive, each year, the amount increased, and in 2021 and 2022, they graced us with $100,000 each year! I have seen how much support this dealership gives to our community as a whole and told my husband that when it is time for me to get a new car, we are going to Tucson Subaru!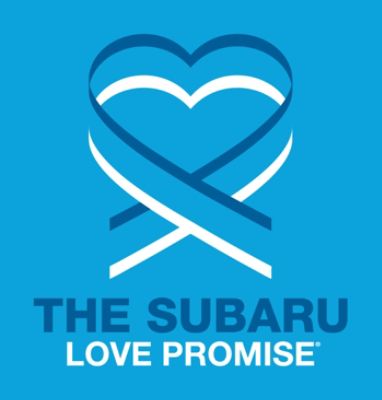 ---
Kevin Gribble and All The Crew were Fantastic! - Henry
Could not be better. Kevin spent a lot of time with us explaining the vehicle, and went out of his way to take the car to a charger (EV) the day we took it home. He called me the next day to ask how things were going, and was always available for even small questions. Curt in finance was excellent, explained everything and helped us with final decisions. This was our second car purchase from Subaru in Tucson. Joe Micoletti helped us with the first car, and ordered and tracked this one but was on vacation the day the car arrived, just before the end of the year. Big call-out to Joe for his help and keeping us apprised of the status of the order. Thanks to everyone. Really nice group of folks at a great dealership.
---
Easy and Stress Free Experience at Tucson Subaru - T L
After researching cars, I decided on a Subaru. I went to Tucson Subaru and they made the experience of purchasing a vehicle easy and stress free. Sales Consultant Mike Henry helped me locate the perfect vehicle. He answered all my questions, explained available options, kept me apprised on the status of my vehicle, explained vehicle operations when I picked it up, and followed up to see if I had any questions. The staff at Tucson Subaru did and excellent job of preparing the vehicle and quickly moving along the sales process. They are also available after the sale is final to provide continued service or orientation on vehicle operations. There was no haggling on price or wondering when my vehicle would be ready. I would highly recommend this dealership.
---
Best and Easiest Dealer! - John and Carolyn C
What can I say, the best and easiest dealer to deal with in town. No pressure sales, no stupid salesman scripts. This is my 4th Subaru purchase from this dealership. Mike Habib is the best, always fun working with him. One of the only dealerships in town where purchasing a car doesn't take 8 or more hours just to get a final deal.
---
Learning Cool Features of My New Car! - MKTodd T
I was invited by Darla to come in and learn the features of my new vehicle. I love how she got right in the car with me and went over the cool features my new car has. She reinforced what I already knew, showed me some things I didn't know and answered all the questions I did have. I love that Subaru offers these kinds of wrap around services. It makes going to the dealership feel more approachable. I really feel like if I walked in right now and had a silly question there would be someone who would come out and happily answer my question without hesitation.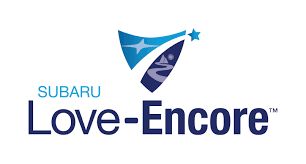 ---
Tucson Subaru Donates $1000 to Southern Arizona Golden Retriever Rescue! - Tucson S
Tucson Subaru donated $1000 to local organization, Southern Arizona Golden Retriever Rescue, in their continued commitment to keep animals safe and healthy by supporting the rescue, adoption, and well-being of those in need. Southern Arizona Golden Retriever Rescue (SAGRR) is a 501(c)(3) non-profit, all-volunteer organization, whose mission is to rescue and re-home adoptable Golden Retrievers in Southern Arizona in safe, loving homes; thereby improving the lives of both the dog and the adoptive family. SAGRR was founded by a group of experienced volunteers in response to our belief that by limiting our territory, we can provide more individualized care to the dogs and families we work with. In addition, we feel this approach promotes a sense of community while helping the local economy.
---
Tucson Subaru Donates $1000 to Hermitage Cat Shelter! - Tucson S
Tucson Subaru donated $1000 to local shelter, Hermitage Cat Shelter, in their continued commitment to keep animals safe and healthy by supporting the rescue, adoption, and well-being of those in need. Arizona's first no-kill animal shelter, The Hermitage No-Kill Cat Shelter and Sanctuary has been a refuge for at-risk cats and kittens since 1965. Since 2015, over 700 cats and kittens were transferred to them from municipal shelters where they may have been unnecessarily euthanized. Hermitage Cat Shelter is both an adoption facility and a long-term sanctuary. They will work for animal welfare and protection, advocating a no-kill philosophy, until it is the standard across the nation.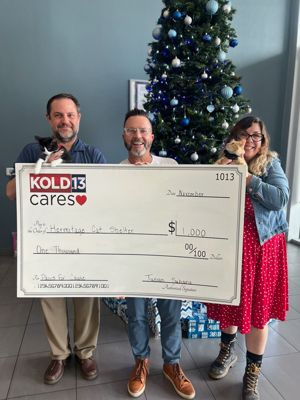 ---