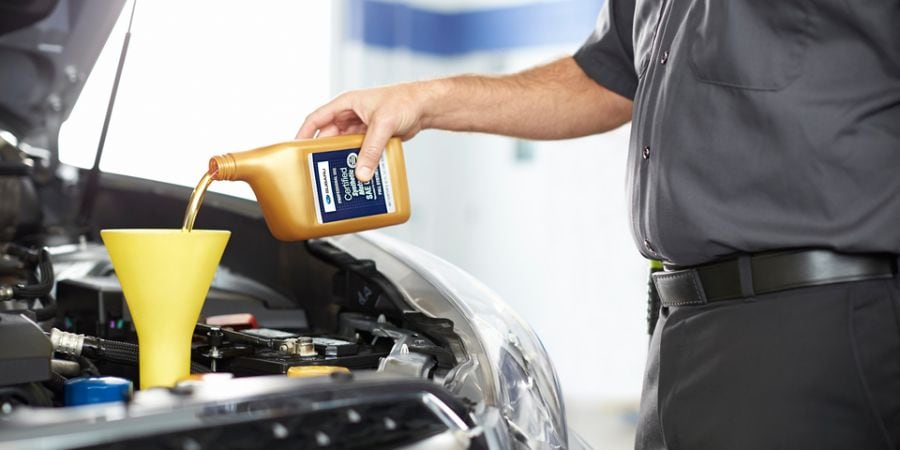 Get Your Subaru Oil Changed Today with Tucson Subaru
Oil changes are one of the most important maintenance items you need to take care of when thinking about service here in the Tucson area. Don't wait to change your Subaru's oil or you could end up spending more in the long run.
How Often to Change Your Oil?
Typically, the recommendation is to change your oil every 3,000 miles or about every 3 months. This number can vary based on your vehicle, your driving habits, your engine type, and more, so just consult your owner's manual to find out the specific schedule for when you should change your Subaru's oil. Our team of service experts can also help you come up with the perfect routine oil change schedule for your vehicle and schedule in the Sierra Vista area.
Benefits of Oil Changes
You might not realize it, but your engines oil does more than just collect dirt and particles to prevent them from clogging up your engine. Clean engine oil also helps reduce friction by lubricating moving parts so that the engine stays cool and doesn't cause unnecessary damage and extra repairs down the line.
You also might not know it but having fresh clean oil will also help improve your fuel economy, so you can save on gas and save money at the same time.
Schedule Your Next Appointment
The easiest way to keep up with your oil changes and maintenance is to schedule your appointment with us today! We can set you up with a routine schedule so you can worry about one less thing for your Subaru here in the Sahuarita area. We also offer exclusive specials and discounts so you can save on the service your Subaru needs!
Make an Inquiry
* Indicates a required field
Hours
Monday

8:00am-8:00pm

Tuesday

8:00am-8:00pm

Wednesday

8:00am-8:00pm

Thursday

8:00am-8:00pm

Friday

8:00am-8:00pm

Saturday

8:00am-8:00pm

Sunday

Closed