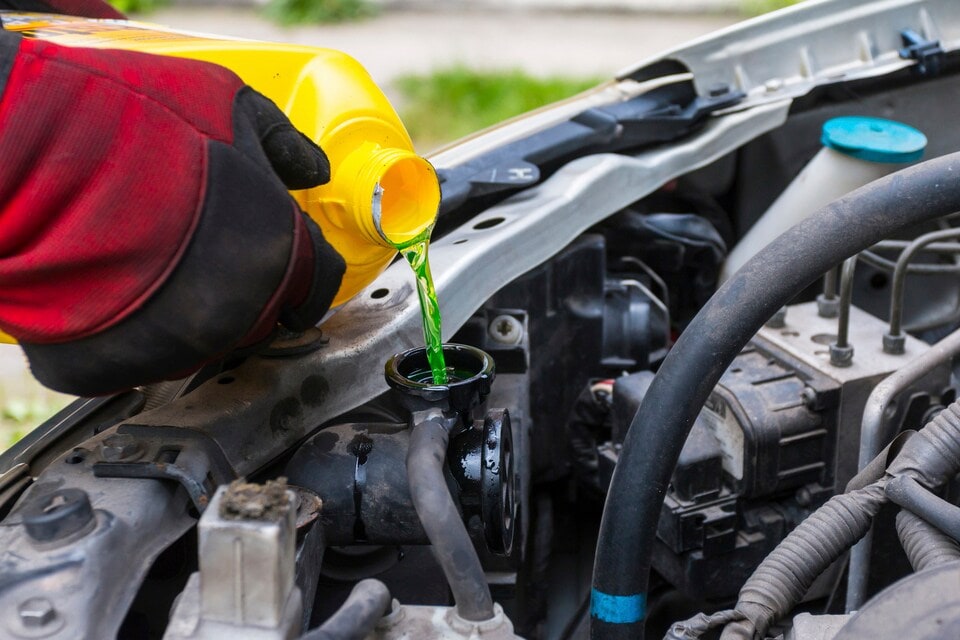 Get Your Subaru Fluid Flush Service Today with Tucson Subaru
Understanding Fluid Flush Services for Your Subaru
At its simplest, a fluid flush is when our Tucson technicians remove the old fluid from your car and replace it with fresh fluid. An oil change is one of the most common types of fluid services under this definition, but your engine has plenty of other systems with fluid in them, each with their own unique schedule for replacement.
It's important to refresh these fluids from time to time because the fluid can pick up dirt and grime, and the chemical composition of the fluid can break down as it ages. In many cases, dirty fluid is harmful to the system it's in, such as when the grit in motor oil begins to abrade the very components it's meant to protect and lubricate.
Tucson Subaru can help you determine the exact services your car needs and explain when you'll need each fluid service.
Brake Fluid
Your brakes rely on hydraulic force in order to function. Brake fluid is water permeable, and although it travels through a closed system, nothing in your engine remains perfectly airtight forever. Over time, condensation can build up and dilute your brake fluid, making it less effective at doing its job. At that point, dirty fluid actually becomes a safety hazard. You can typically go up to three years or 36,000 miles between brake fluid changes.
Transmission Fluid
The fluid in your transmission is more of an oil, and the grime it picks up over time can coagulate into clogs that can impact the way the whole system functions, vastly reducing your transmission's lifespan. While transmission fluid flushes are typically recommended for every 75,000 miles or so for ordinary driving, you may want to have it done more often. If you use your vehicle for towing or travel in stop-and-go traffic daily, the transmission fluid will need to be replaced earlier.
Coolant System Flush
Your coolant system is on the front lines of vehicle performance as you drive through Tucson. It's responsible for regulating engine temperature so you don't overheat in the summer or have your engine freeze up in the winter. Most coolants used in vehicles have a respectable lifespan of around a decade or so, meaning that you can go years between fluid flushes as long as your technician gives it the occasional inspection and tops up the fluid when necessary.
Other Fluid Types
Other systems that are less common that require the occasional fluid flush include your fuel injection, rear differential and power steering systems. If your fuel injection system accumulates grime, it can reduce your gas mileage and have an impact on engine performance. Having this system cleaned and refreshed every 36,000 miles or so can often pay for itself thanks to the increased fuel efficiency.
Depending on the model of Subaru you own, your differentials may or may not matter. Your rear differential requires lubricant in order to function properly, and this is typically replaced every 75,000 miles or so.
Most power steering fluid will last the lifetime of your vehicle, but unexpected factors could influence its longevity. If it begins to break down, it will damage several elements that make up your power steering system as well as creating a safety hazard. It should be replaced at least every 75,000 miles unless cleared as safe by your technician.
At Tucson Subaru, we can help to remind you when it's time for a fluid flush. Our technicians can advise you on the proper intervals for services like a coolant system flush, oil change or transmission fluid replacement. With our handy online form, you can even book an appointment online to ensure a time for service in Tucson that fits with your busy schedule.
Make an Inquiry
* Indicates a required field
Hours
Monday

8:00am-8:00pm

Tuesday

8:00am-8:00pm

Wednesday

8:00am-8:00pm

Thursday

8:00am-8:00pm

Friday

8:00am-8:00pm

Saturday

8:00am-8:00pm

Sunday

Closed