Subaru is one of the most trusted brands on the road. When you buy a Subaru vehicle, you can count on getting a high-quality driving experience. At Tucson Subaru, however, we understand that our Subaru lineup isn't all that's out there. There are a lot of great vehicles outside of the Subaru brand umbrella. Different drivers prefer different things, and we like to make sure we're taking care of all of our customer's needs. That's why we also offer a solid selection of sedans, SUVs, trucks, and more from automakers. Come and have a look at everything we have to offer.

Popular Used Toyota Trucks & Cars for Sale in Tucson, AZ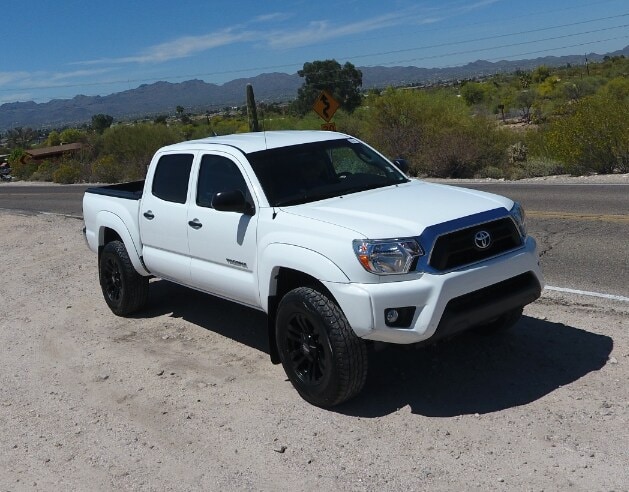 Standing alongside Subaru as one of the most trusted brands on the market, Toyota makes a wide range of vehicles ranging from reliable sedans to powerful trucks. If you come looking for Toyota cars at Tucson Subaru, you'll find that we can offer a little bit of everything from the Toyota lineup. These include recent-year models of sedans like the Toyota Corolla, SUVs like the 4Runner, RAV4 and Highlander, and trucks like the Tacoma and Tundra. The Tacoma actually ranks as the most popular mid-size truck on the market today.
Used Toyota Cars

Toyota Corolla
Toyota Camry

Used Toyota SUVs

Toyota 4Runner
Toyota RAV4
Toyota Highlander

Used Toyota Trucks

Toyota Tacoma
Toyota Tundra

Top-Rated Used Honda Cars & SUVs for Sale in Tucson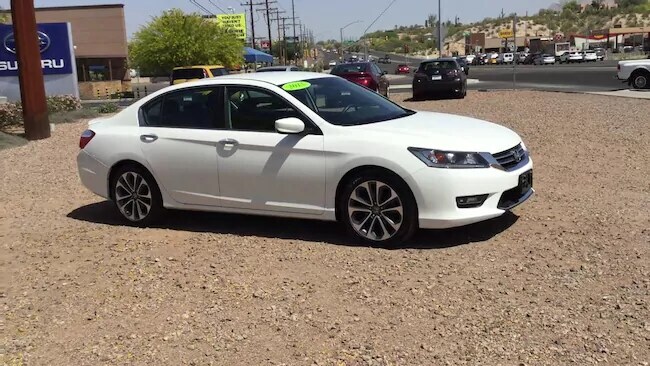 Much like Toyota and Subaru, the Honda brand is renowned for its high quality and reliable cars. When you visit our dealership location, you'll find options for popular models like the Honda Civic and Honda Accord. These two cars represent some of the best rated and most popular sedans on the market. The cars at our lot can provide you with a great option to drive home in an affordable Honda model. We can also show you the Honda CR-V SUV. A rock-solid SUV, it's an excellent option for a wide range of drivers.
Used Honda Cars
Used Honda SUVs
Used Honda Trucks

Powerful Used Ford Trucks & SUVs for Sale in Tucson, AZ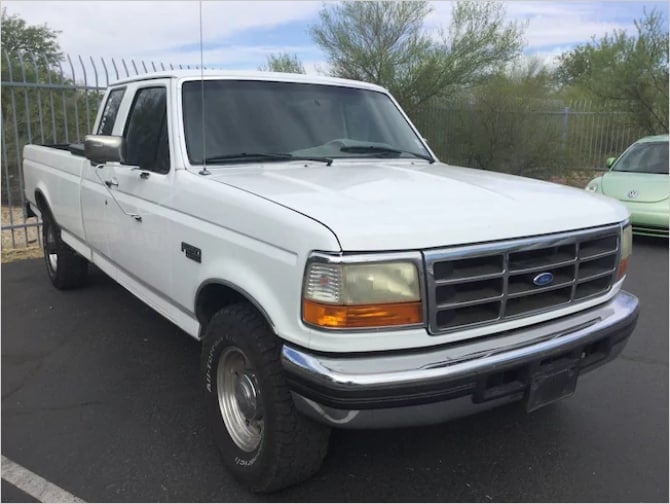 One of the oldest automakers around, Ford also makes some of the market's best-loved SUVs and trucks. While SUV drivers have some great options available in the Subaru lineup, Ford's SUVs offer some excellent variety as well. At Tucson Subaru, you'll find great SUVs like the Ford Explorer, Ford Edge, Ford Flex. We also have sedans like the Ford Focus and, of course, Ford's beloved F-150 truck. The F-150 truck has long been a top pick for drivers, offering a wide range of models built around rugged ability and high-performance powertrains.
Used Ford Trucks

Ford F-150
Ford F-250 SuperDuty

Used Ford SUVs

Ford Explorer
Ford Escape
Ford Edge
& more

Used Ford Cars

Ford Mustang
Ford Fusion
Ford Focus
& more

A Wide Range of Makes and Models for Drivers of All Sorts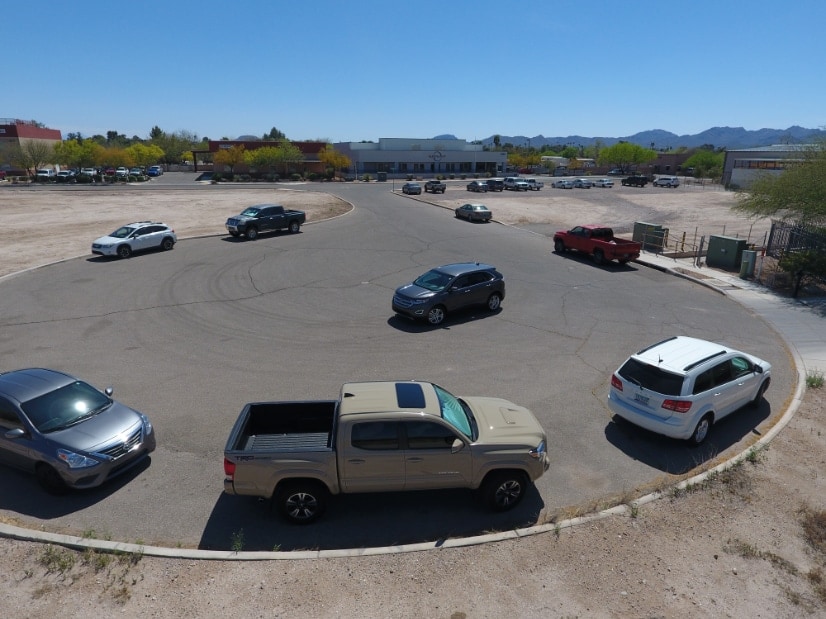 We can offer you a wide range of other brands and vehicles beyond these as well. If you want affordable options for the Ram 1500, Jeep Wrangler, or Jeep Cherokee, we can provide them. We also have top models from brands like Hyundai, Nissan, Acura, Lexus, Mazda, and more.
If you'd like to learn more about everything our dealership has to offer, get in touch with the sales team at our location in Tucson, AZ. We're sure that our inventory has something available that you'll love. We're a proud source of cars for drivers all over Arizona, and we'd love the chance to show you everything our vehicle inventory has to offer. Don't hesitate to get in touch with us today.
Click here to browse our full selection of used cars, trucks and suvs for sale in Tucson!